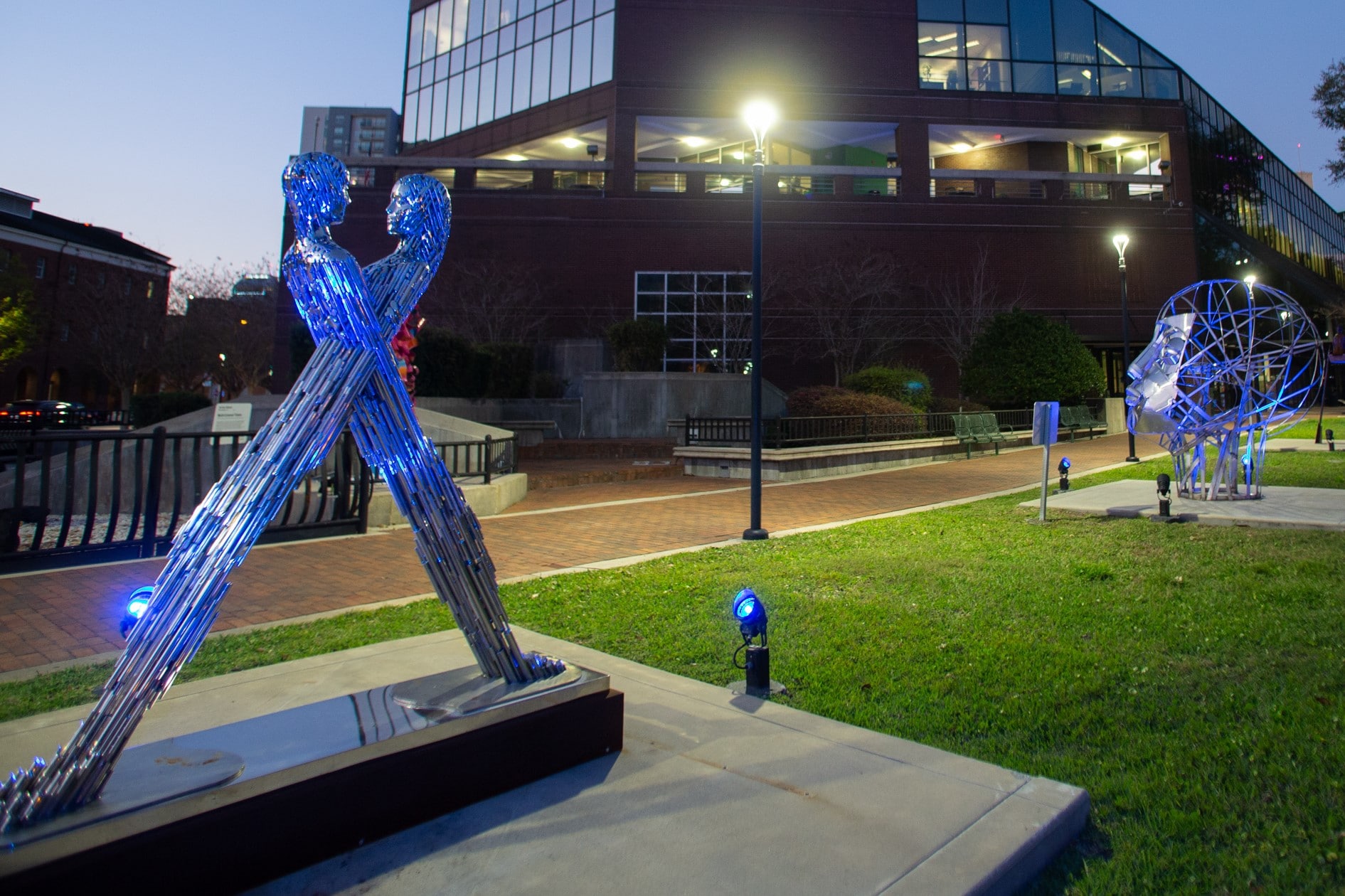 Sculpture On The Lawn 2022 (Deadline: May 10, 2021)
Applications are now open for Orange County Government's Sculpture on the Lawn for the year, 2022.
Four sculptures submitted will be chosen for the 7th annual outdoor exhibition for public display on the lawn of the Orange County Administration Center in Downtown Orlando at 201 S. Rosalind Avenue, where approximately 10,000 people per day will be exposed to the sculptures.
Frequently Asked Questions
When is the deadline to submit applications? Monday, May 10, 2021 by midnight mountain time (MT).
Where do I go to access and submit an application? All applications are processed through the website, CaFE. You can access the application by visiting the following link: https://artist.callforentry.org/festivals_unique_info.php?ID=8604
Who can submit their sculpture? Local, national and international experienced and professional sculptors, student artists and emerging artists.
What is looked for when it comes to my sculpture being judged for the selection process? Creativity, site appropriateness and durability are all the main considerations. Artist artwork quality is super important. The county will be looking for sculptures that also can withstand outdoor Florida elements like rain, humidity and hurricane winds. Sculptures should be made to where they do not rust and fade in color.
What are the size requirements for the sculpture? There is a 6-foot minimum height preference. Although, the sky is the limit. Sculptures will be individually installed on 12-by-12-foot concrete pads.
How long will the sculptures be on display? They will be on public outdoor display from January 2022 to January 2023.
Will I receive any special awards or certificates if I am selected for Sculpture on the Lawn? Each artist will be awarded $3,500 as a fee for the annual loan of his or her artwork and to help offset any necessary transportation, installation and housing costs. No other compensation will be provided. A payment of $3,000 will be made upon installation and processing of required paperwork, and $500 will be paid upon removal and processing of  required paperwork.
Application Tips To Keep In Mind
✔ Indicate if the work is existing or conceptual. 
✔ Indicate if you are a student or emerging artist. 
✔ A minimum of 1 image is required, and the maximum is 6. Images of finished  works or conceptual drawings can be submitted. If it is not a finished work,  provide additional information to assure the Selection Panel of what it will look  like and that it will be completed and installed as designed by January 2022 as well as submit examples of past work. 
✔ Clearly mark "conceptual" or "example" images. 
✔ Remove artist names and watermarks from images.
After Submission Timeline
✔ Notification of acceptance: On or before May 31, 2021 
✔ Installation time frame: January 2022 
✔ Sculpture on the Lawn Opening Celebration: February 2022 
✔ Sculpture removal: January 2022 
If you have any questions, please send them to Dawn Knight, the Public Art Coordinator of Orange County Arts & Cultural Affairs. Her email address is Dawn.Knight@ocfl.net or you can give her a call at 407-836-5540.