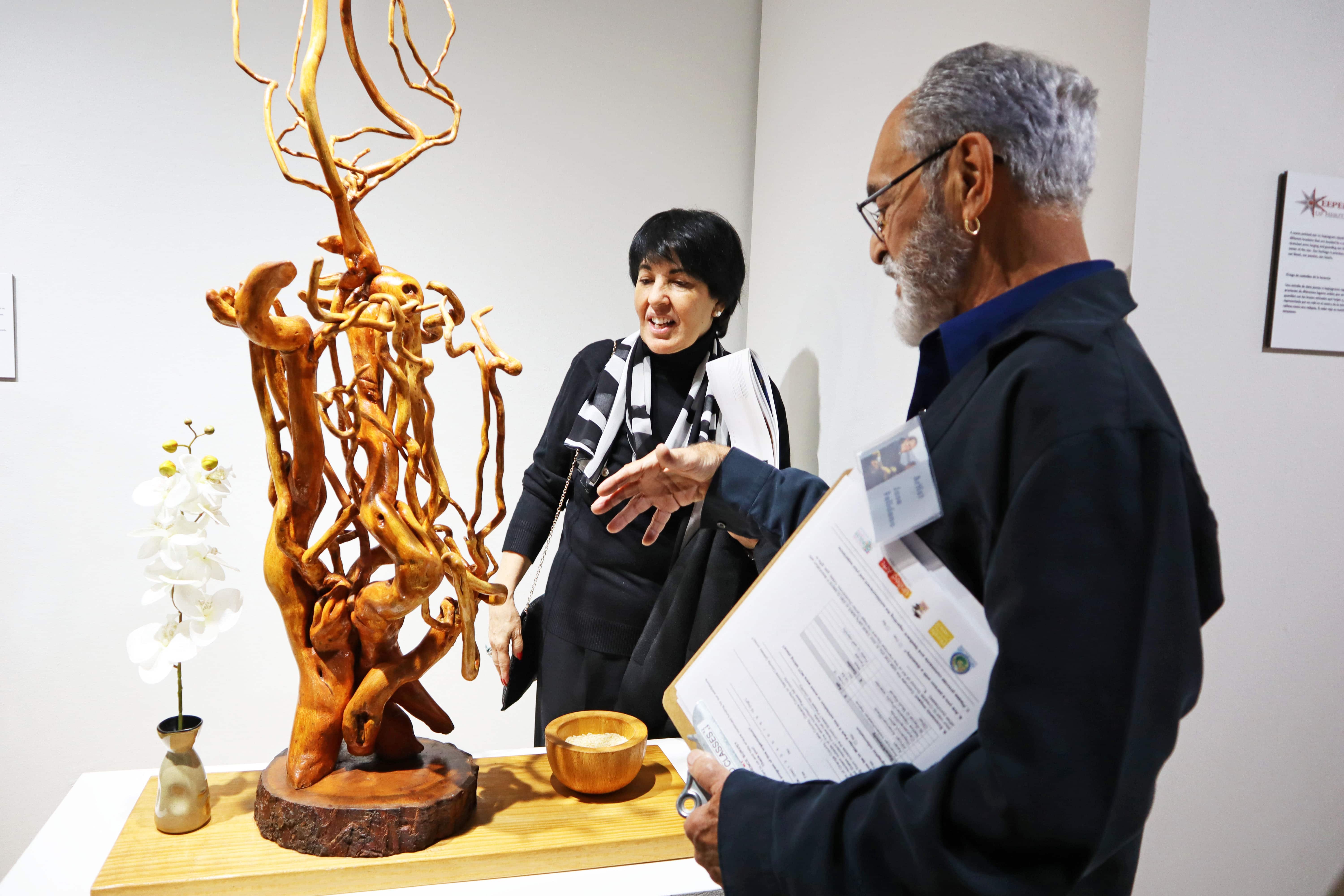 Opening Reception of Keepers of Heritage: Puerto Rican Art Exhibit at Crealdé School of Art in Winter Park
On Friday, Crealdé School of Art opened the doors of the Alice and Williams Jenkins Gallery to the public for the opening reception of the Keepers of Heritage: Puerto Rican Artists in Central Florida exhibit.
This exhibit showcases the artwork of eleven local Orlando artist representing the diverse cultural roots of Puerto Rico. The artists featured in this exhibit are Juan Nieves-Burgos, Alejandro de Jesús, José Feliciano, Carmelo Fontanez-Cortijo, Domingo García, Yasir Nieves, Angel Rivera-Morales, Rafael Rivera-Rosa, Martín García Rivera, Pablo Rubio, and Ivonne Galanes Svärd.
The art on display ranges from a variety of visual art forms such as paintings, drawings to sculptures. All the artwork depicted memories from the artist's lives while living on the island. Just to name a few, Pablo Rubio-Sexto's sculpture depicts a sailboat in the Caribbean, Alejandro de Jesús's painting shows young basketball players on the island, all representing a melting pot of racial backgrounds hanging out together. José Feliciano showcased a painting of children that died due to political crossfire, being carried in the arms of clergymen. This work of art was symbolic of a South African political news story he remembered from back in 1986, coming from his studio on West 72nd Street in PR.
During the reception, guests enjoyed Puerto Rican food and other delicious treats.
The audience was also entertained by a wonderful welcome speech about the exhibit as well as many thanks were given at that time to those who helped put together the exhibit, including donors and board members.
This exhibit will be displayed for viewing from February 1, 2019 to May 18, 2019 at the Alice and Williams Jenkins Gallery at Crealdé School of Art from the hours of 9:00 AM to 4:00 PM, Monday through Thursday and 9:00 AM to 1:00 PM, Friday & Saturday. Guided tours are available on Wednesday at 2:00 PM. RSVP by emailing btiffany2000@yahoo.com.