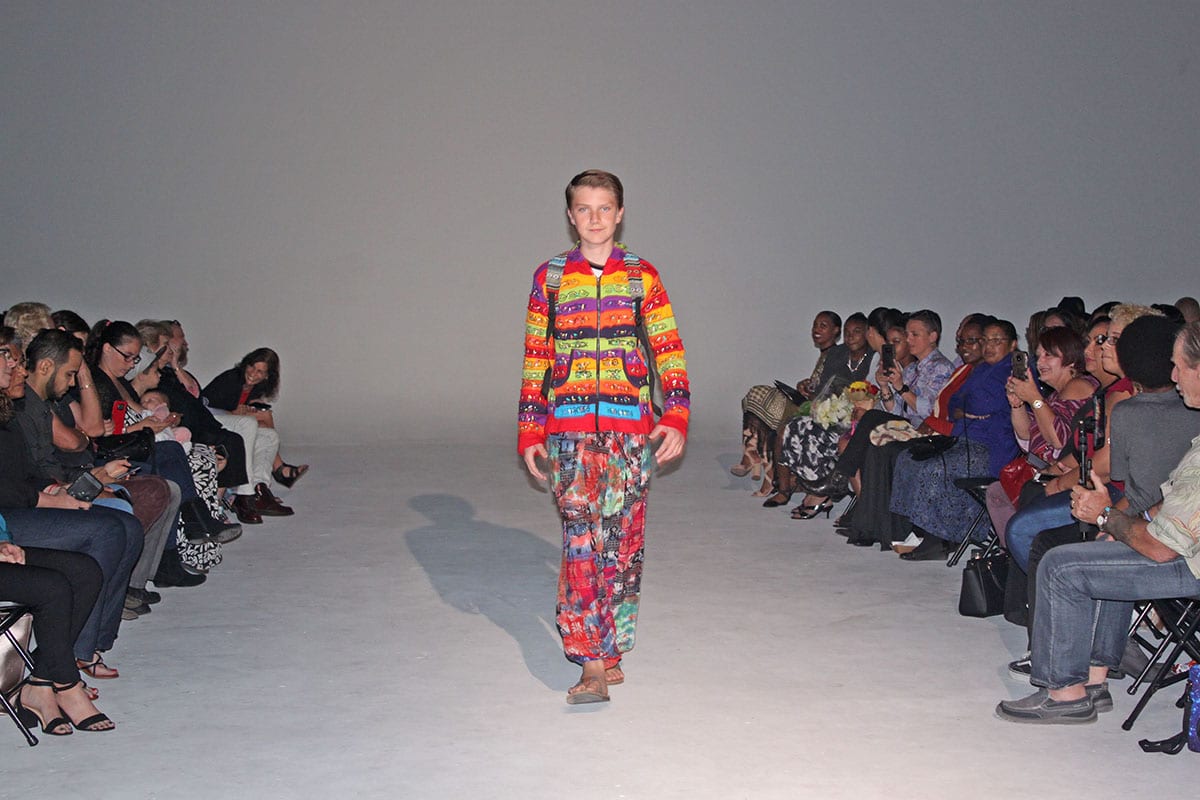 The 2018 International Vegan Fashion Show by Noor XVII
The 2018 vegan fashion show hosted by NOOR XVII was a unique and tasteful fashion experience that used the power of the arts linked with veganism to capture the hearts and eyes of attendees with the presentation of cruelty-free clothing and accessories. Not one ounce of this show involved the use of animal products. Every fashion designer presented in the show produced fashion that was cruelty-free. All makeup products used on models in the show contained no animal byproducts. Even the models in the show ranging from age 4 to 65+ years old were vegans. Now, that's amazing!
The designers with fashions that hit the runway last night were Ajna Beeing, Mozella Malone Collection, nediA Girls, Eloquent Jewelry, Camerica Creations, Sweet Bliss, and Vintage Fusion.
There was a special guest in the building by the name of Suzanne Hargreaves. She is the founder of Animal Hero Kids, a platform that informs over 10,000 children annually through books (and more) about the vegan lifestyle. Hargreaves shared with the audience that since 1985, she has been vegan. She went on to inform us that the jacket she wore last night was labeled vegan and purchased at T.J. Maxx for only $29.99. Honestly, we were stunned because we could not even tell the difference as to if it was pleather or not, as the jacket design was so amazing that it overshadowed the thought of if it was fake or real leather. She also gave us a fashion scoop about Michael Kors in that he recently stopped using fur in his fashion collections.
Blessed were our stomachs with some of the tastiest vegan food and treats from around Orlando. CheChe's Vegan Eatery was present and took orders for their delicious southern meets island meals. Blooming Pastries out of Eatonville was also serving up their yummy red velvet cupcakes, cookies, along with other spectacular desserts that included no eggs nor butter with animal byproducts. It was a fresh, fabulous and fun night, indeed.
The International Vegan Fashion Show was put together by Royce Ashcroft and Imari Spigner, co-founders of NOOR XVII. During the fashion show, the audience was made aware by Ashcroft that NOOR XVII is a vegan entertainment network with a name that has a deep meaning to both him and Spigner. Ashcroft shared that NOOR means light in Arabic and Arabic is the language of modern Egyptians. He went on to share that Spigner and himself studied the knowledge of the Ancient Egyptians that was rooted in the esoteric (what is hidden), for examples like knowledge of the pineal gland and the brain. Therefore, through the connection of the modern and ancient Egyptians, the name NOOR came about to represent shedding "light" or knowledge to the community.
Then, Ashcroft went on to say that both of their favorite numbers is 17. XVII meaning 17 came to be used in the company's name because 17 is their favorite number, they also met on 17-92 in Orlando and they both were born 17 days apart. For these two, their passion is all about spreading awareness and light on the vegan lifestyle and last night they did so through the art of fashion. We'd like to say thank you both for choosing the arts to create a voice for the vegan lifestyle.
Pictures speak a thousand words. If you missed this event or want to recap the night, take a look at our snapshots of the 2018 International Vegan Fashion Show: